About Us
About ROKI GROUP
Outside of Japan, ROKI GROUP has offices in Asia and United States,
delivering products all over the world.
To contribute Industrially, Environmentally, and Socially,
we align our development and delivery of products with our customers'.
Driven by a mindset of
"Transformation" and "Relentless Pursuit", ROKI GROUP
aims to become a 100 year-old company that will continue to exist beyond 100 years.
Global Sales Locations
ROKI GROUP Locations
Factory Introduction
Introduction of ROKI GROUP Plant

The basis of ROKI GROUP's manufacturing philosophy is to meet the diverse needs of our customers. Our employees, organization, and facilities are the key factors that powers us to constantly build better products.

ROKI GROUP's manufacturing's top priority is "Quality". We believe that quality connects us directly with our customers. Even when high-volume and low-cost is achieved, "Quality" is essential to winning a customer's complete satisfaction.
Our Group Efforts Towards Quality
Quality Policy
We will continually improve the quality of our products and strive to be the number one partner to our customers.
Our approach to providing the best quality to our customers are as follows:
The Three Elements of Quality
We are defining quality into three elements and are constantly working to improving customer satisfaction.
We will improve the quality of our work by raising the quality of our employees, and improve the quality of our products by raising the quality of our work.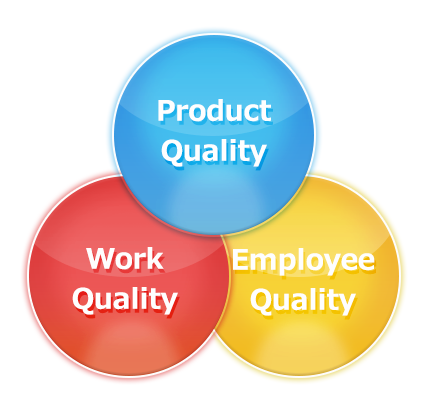 Product Quality

Product development that responds to market demand by pursuing inherent technologies.
Stable product supply by a consistent quality assurance system of vertical integration from design to production and to sales.
Work Quality

Continuous improvement by the ROKI GROUP Integrated Quality Management System.
Implementation of quick proposals by substantiation and analysis technology.
Employee Quality

Increase skills of employees thru Company Training System (Smacky College)
Encouragement of in-house certifications and qualifications (expertise, management technology, and public certifications)
Quality Assurance Organizational Chart
We constitute the following quality assurance organization, and commit to the quality assurance system to work towards product quality improvement.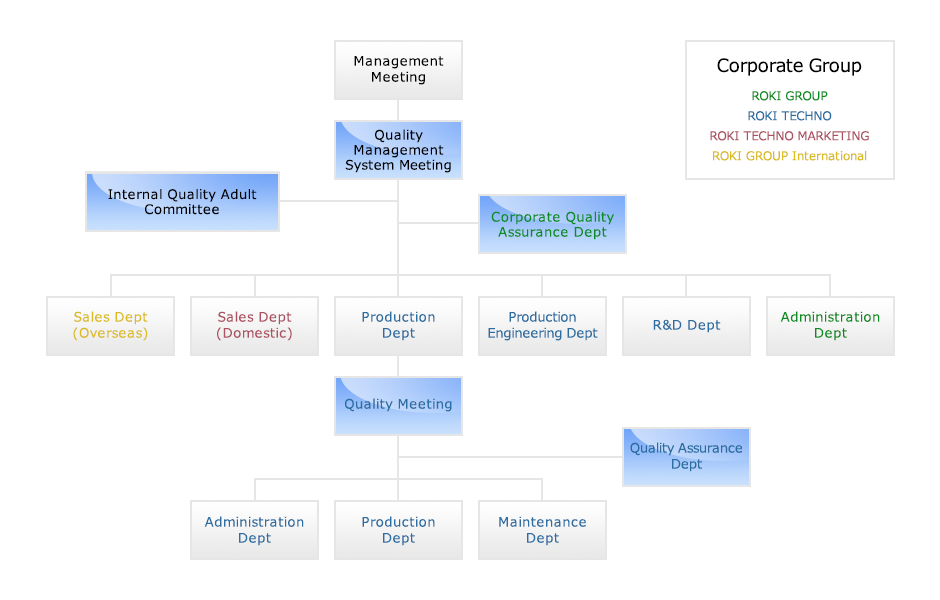 ISO 9001 certified
We are working to improve our product quality and quality management system by registering integrated certification for all Group companies in order to ensure the safety of our customers.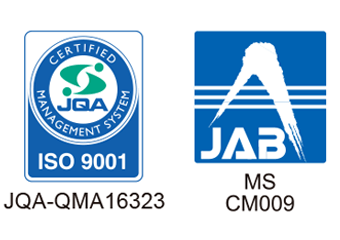 ISO9001CERTIFICATE OF REGISTRATION
Quality Management System Standard

JISQ9001:2015,ISO9001:2015
Registration Number
Registration Organization

ROKI GROUP CO., LTD.
<Related organization>
ROKI TECHNO CO., LTD
ROKI TECHNO MARKETING CO., LTD
The Scope of the Registration

1. Design, Development, manufacture, and sales of filter cartridges, housings and filtration equipment
2. Design, Development, manufacture, sales and maintenance of ozone-related products (ozone generators, ozone gas concentration meters, ozone gas decomposition equipment, etc.)
3. Design, Development, manufacture, and sales of water purifier and water supply unit
Corporate Group Information
Introduction of ROKI GROUP
CSR
Corporate Social Responsibilities at ROKI GROUP

ROKI GROUP has been donating to the Japan Committee for UNICEF Foundation since 2009 to help bring smiles to children of the world. From 2010, ROKI GROUP has been actively supporting "TAP PROJECT" with efforts to further broaden our support.
ROKI GROUP is active in the sports area as well, by supporting Rio Paralympic Games bronze medalist, Saida Satoshi.